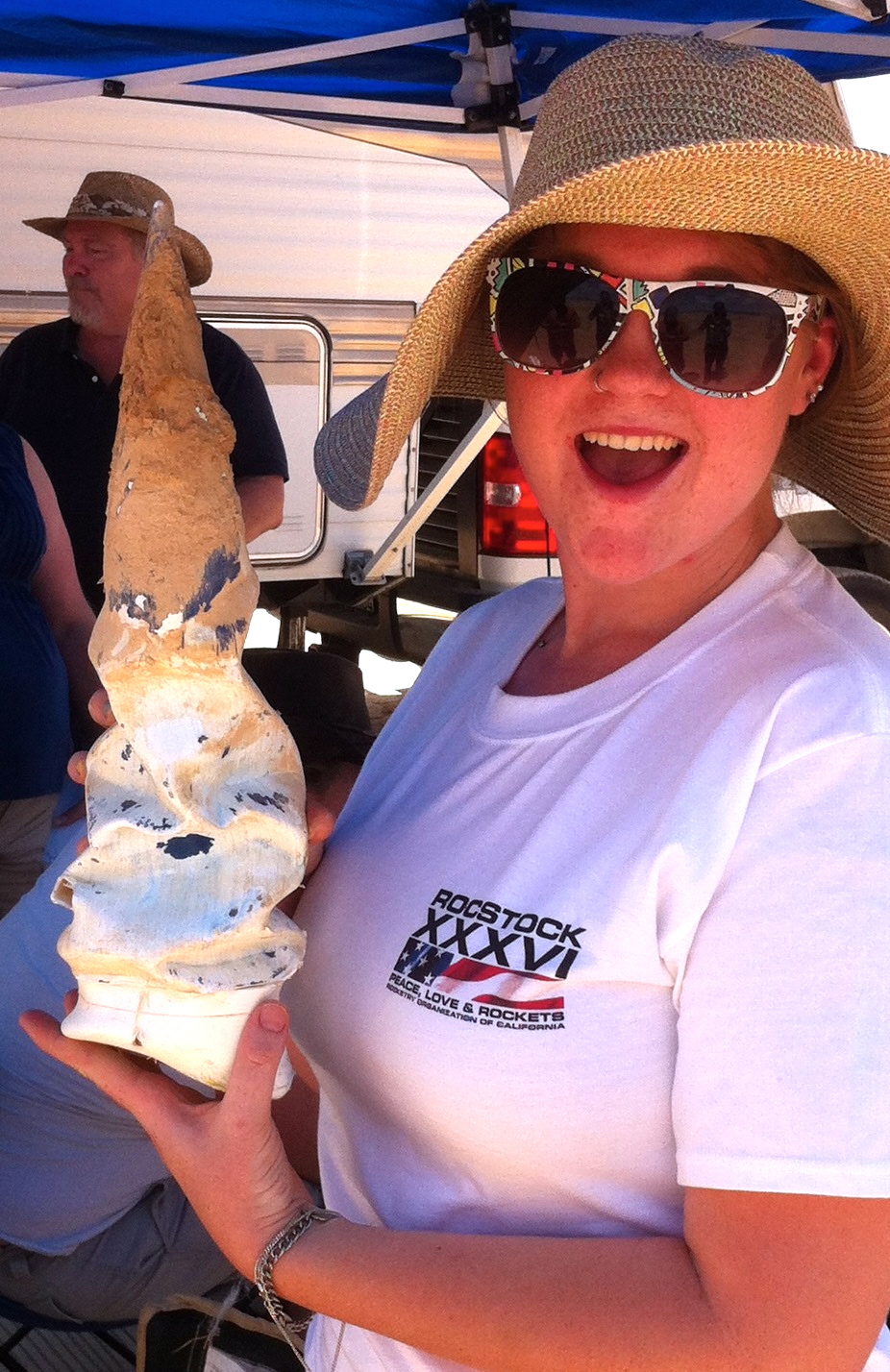 Hi! I'm Lauryn Loudermilk, and I'm a senior at SSU working on my degree in Computer Science. I started working for NASA EPO when Kevin John showed up at a Computer Science Club meeting that I was attending and announced he needed a web developer for the group. In a week I had been hired as a "Web Assistant" at my first official job as an undergrad.
When I started working here I never thought I'd end up in the desert shooting off rockets with tiny sensors in them. When you decide to become a programmer you accept that most of your life may be spent in front of a computer. Small Satellites for Secondary Students has been such an amazing opportunity for me, as I'm sure it's been for all the other participants and staff. I've learned so much about rockets, payloads, and engineering, and I know this is just the beginning!
My learning experience began weeks before the training when I assembled my first payload. It was my first time soldering, just as the training was the first time many teachers had soldered. I Felt their pain as their solder blobbed instead of coning, two joints mysteriously became connected, and they cut leads that were not meant to be cut. Consequently I often found myself running around the room de-soldering and re-soldering sensors, and replacing ones that couldn't be fixed.
It was during this time I learned how exciting and hectic the first run through is of an extraordinarily complicated program like S4. After all, you can only plan so much. We were reminded of this when Palmdale's streak of 100+ degree weather was broken with rain and cold on the day we planned to launch our payloads on balloons. However, the heat was back the next day and thankfully continued up to the rocket launch that weekend. Fun and sunburns were had all around. (Less fun was had when the parachute of one of our rockets didn't deploy and both rocket and payload were subsequently smashed to bits.)
In the upcoming weeks I look forward to contributing to the improvement and finalization of the S4 training. I hope you're as excited as I am to see it progress!